Diana Donath, along with over 20,000 other individuals, gathered at Houston's City Hall during the Houston Women's March to stand together in unity with other Women's Marches around the world.
Cody Powell looks out toward Willoughby's Bay while aboard the crab boat Miss Addie in Norfolk, Virginia. Powell became interested in crabbing because of his love for the water.
A tour is given of the Blandford Church in Petersburg, Virginia. The church is decorated with 15 Tiffany windows, created by Louis Tiffany in New York City, and the city of Petersburg observes Memorial Day each year on June 9.
Nancy looks out her new bedroom window while her daughter, Jane, ties a scarf around her neck. Earlier in the morning, and with the help of her family, Nancy moved into an assisted living facility for those diagnosed with Alzheimer's disease.
Russ Sites attends a memorial service for Gold Star families at the Naval Air Station Oceana in Virginia Beach, Virginia. The Navy Gold Star Program provides support for individuals who lost a loved one while on active duty.
A young boy runs through the Aarhus Cathedral one afternoon in Aarhus, Denmark.
Dakota Parks sits on the counter of the "Ring-A-Bottle" game at the Chincoteague Fireman's Carnival the evening prior to the 92nd annual Chincoteague Pony Swim in Chincoteague, Virginia. During the four-minute swim early Wednesday morning, about 100 ponies swam across the Assateague channel onto the island.
A runner dashes down Antelope Valley trail during the annual Lincoln Marathon.
Aric Naas plays with his son, Noah, at their home in Chesapeake, Virginia. On August, 29, 2016, Naas's wife, Carrie, passed away suddenly while in labor to give birth birth to their son.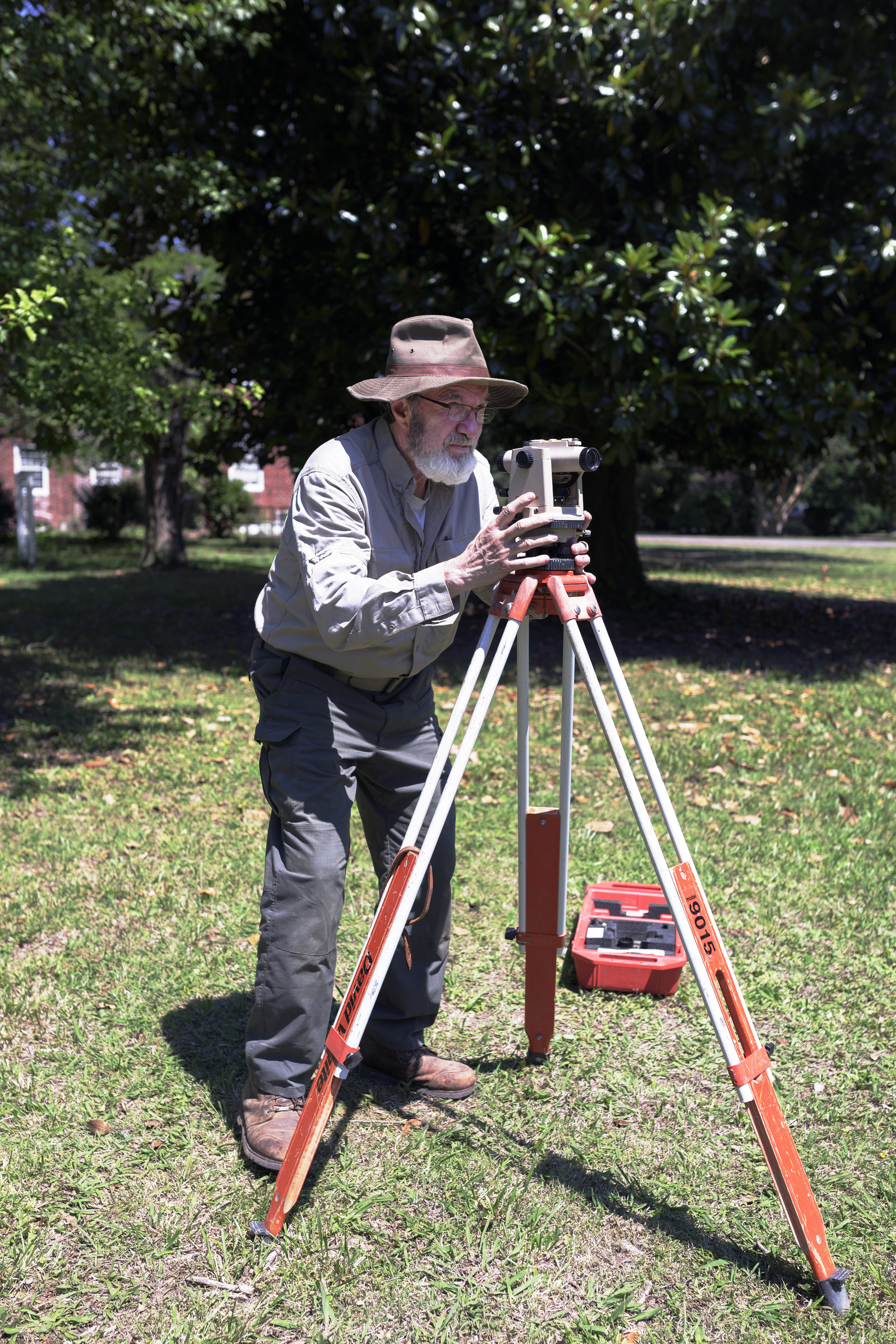 Len Blasiol measures for a level digging site at an archeological dig taking place on the Eyreville Plantation grounds near Cape Charles, Virginia.
Kim Rivera, right, and Charlotte Stanley point towards the marine life in the Red Sea at the Virginia Aquarium & Marine Science Center in Virginia Beach, Virginia.
Ronald González, a horse racing jockey, prepares for a day of practice early one morning at the Hippodrome Miguel Salem Dibo Racetrack in Guayaquil, Ecuador. Most mornings before the sunrises, González, along with both of his brothers and other members of his family, can be found on the backs of horses, galloping down a stretch of the racetrack.
Gitte Sperling, an equine therapist, walks her horses nearly every morning through the quiet forests of eastern Denmark, to help her feel connected to her natural surroundings. Gitte utilizes equine therapy to help her clients overcome such things as anxiety and depression, while these individuals are also able connect to animals, nature and themselves.
Members of the United States Navy watch the commissioning of the USS Gerald R. Ford (CVN 78) at the Naval Station Norfolk in Norfolk, Virginia. A crowd of nearly 10,000 individuals gathered to watch the commissioning ceremony for the Navy's newest aircraft carrier.
Aracelys Gonzales, 26, undergoes a daily checkup inside of the Casa Materna - Mary Ann Jackman, a maternity home in Matagalpa, Nicaragua. The expecting mothers living in the maternity home receive a daily medical check ups leading up to the delivery of their child. These homes provide immediate medical attention to women that would ordinarily take hours or days to receive.
Mathieu Crespe pulls scones from in the oven in the basement of the Ganeyfryd, an organic market, early one morning in Aarhus, Denmark.
The Husker cheer squad cheers on the University of Nebraska Cornhusker football team during on their fall games.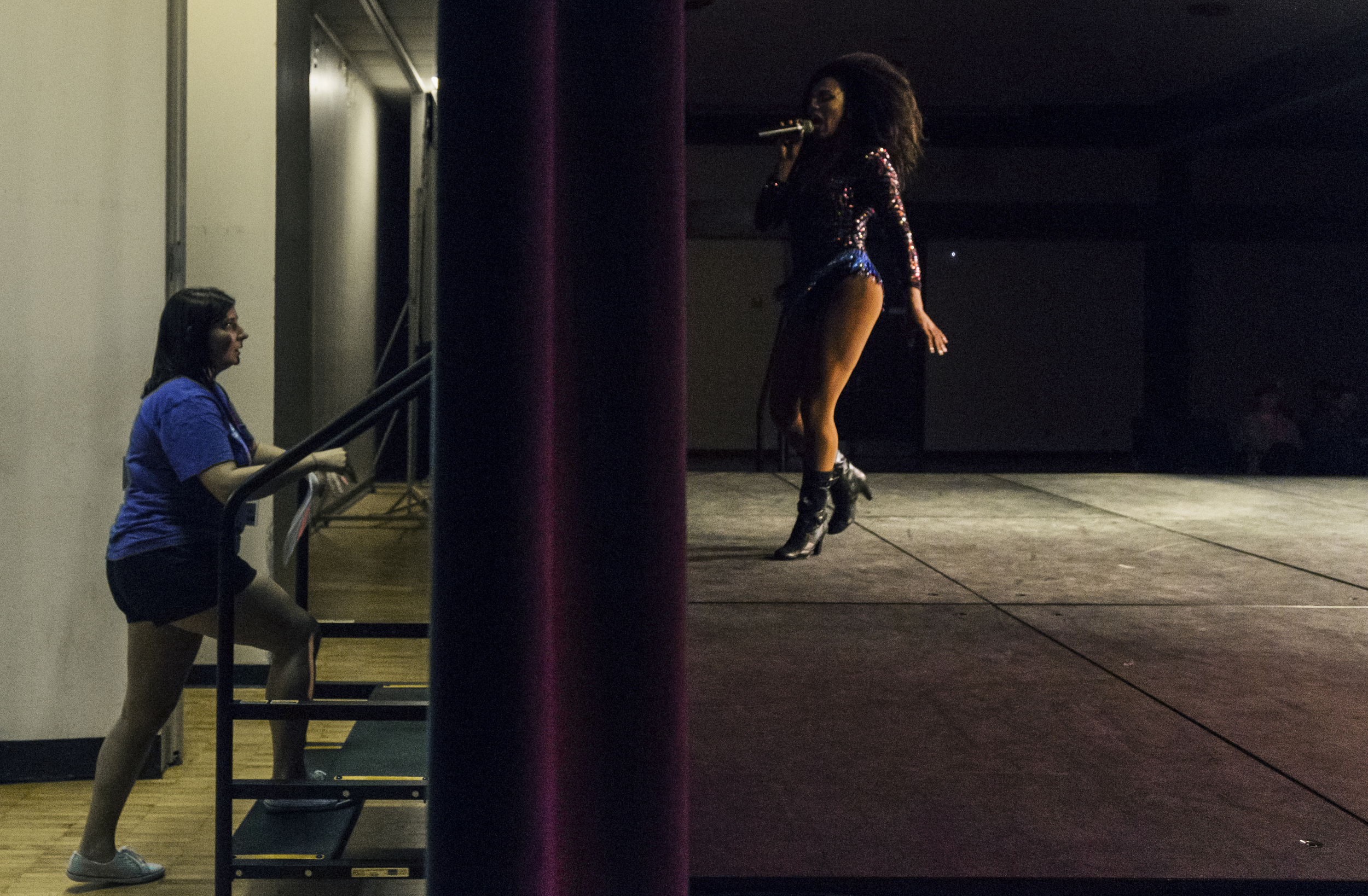 Shangela Laquifa Wadley, a drag queen and television personality, performs at the "Guys & Dolls" drag show while a volunteer watches from backstage at the University of Nebraska-Lincoln in Lincoln, Nebraska.
A couple dances to traditional German music under a Biergarten tent during the Aarhus Festuge, a ten-day arts and culture festival in Aarhus, Denmark.
As part of her outfit, a teenager puts on a mask during the Lighthouse's Prom in Lincoln, Nebraska. Lighthouse, an organization that serves as a refuge for at-risk children for over 25 years, organized their own dance for those who could not afford to attend their school's prom. Everything from getting their nails to the the outfits themselves were donated.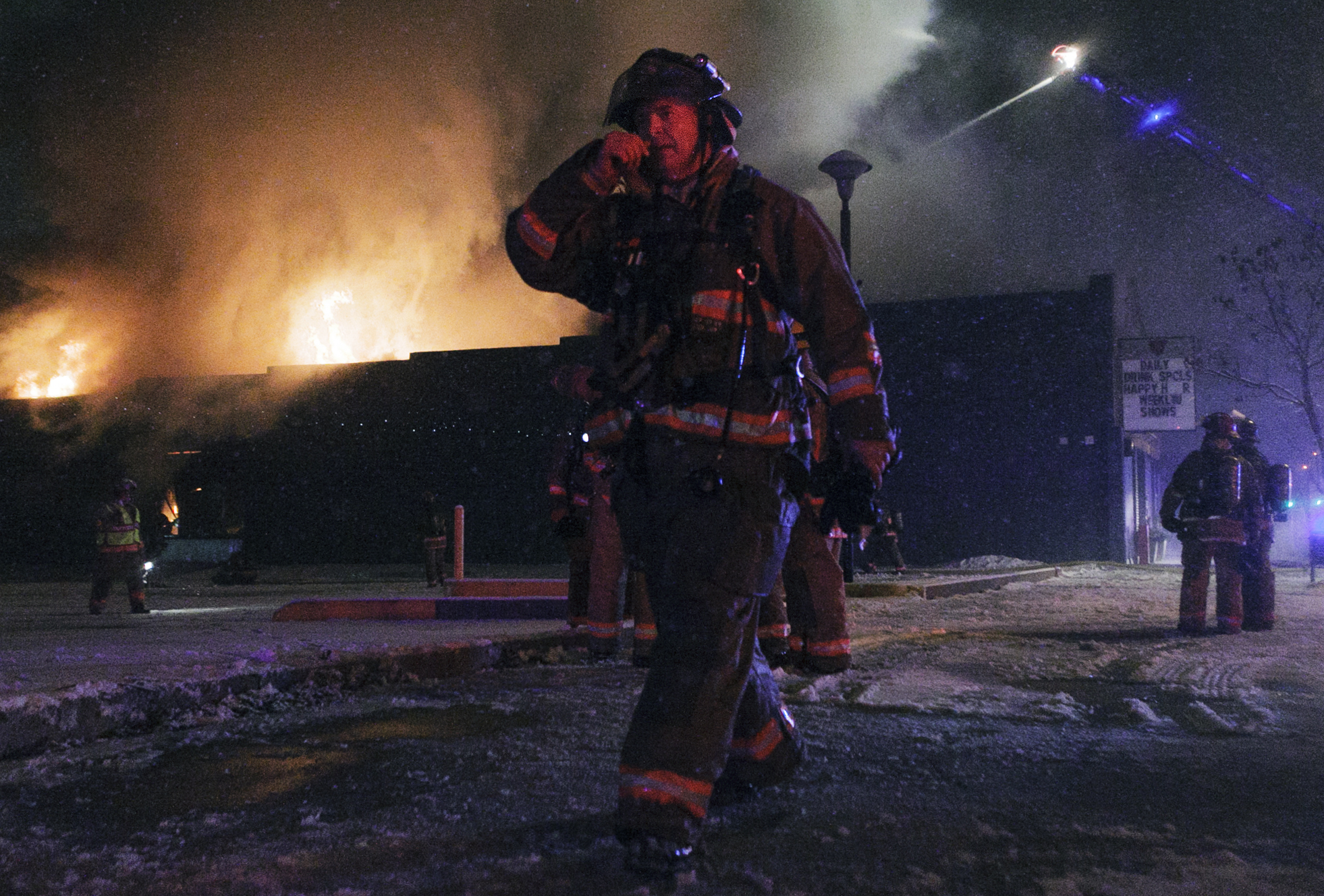 Firefighters battle a fire at the Karma Nightclub and Cabaret, as the city's only gay club goes up in flames on January 31, 2015, in Lincoln, Nebraska. The building was a total loss and later demolished.
A young girl trick-or-treats on a smoky New York City street.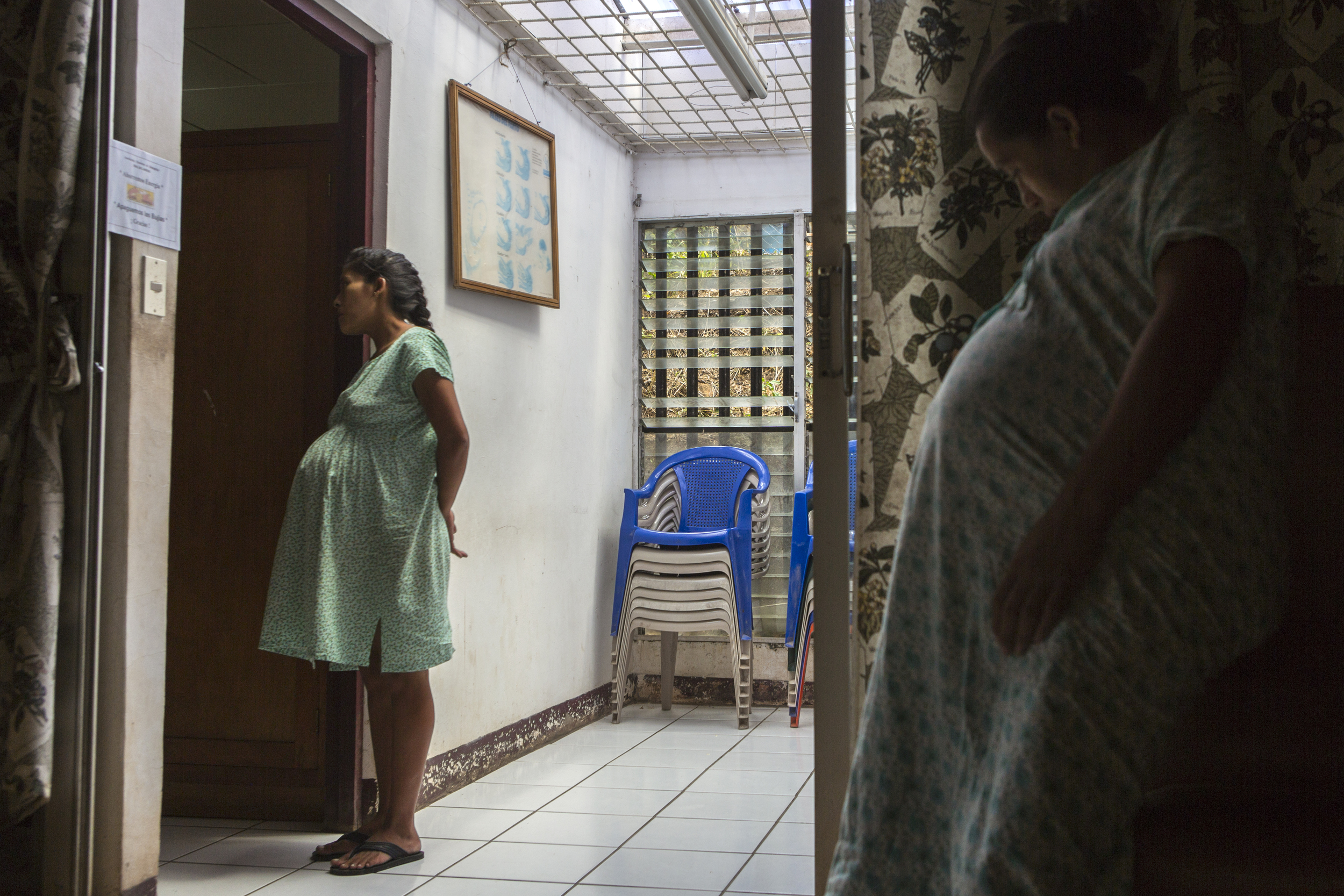 Meyling Rico, 15, waits outside the checkup office to receive her daily medical check up. According to the Guttmacher Institute, approximately half of young women in Nicaragua give birth before they reach the age of 20. In accordance with this, some of the children of women who came to the maternity home in 1991 are now here themselves expecting a child.
A member of The Royal Danish Ballet practices during a rehearsal at the Aarhus Concert Hall before a performance during the annual Aarhus Festuge.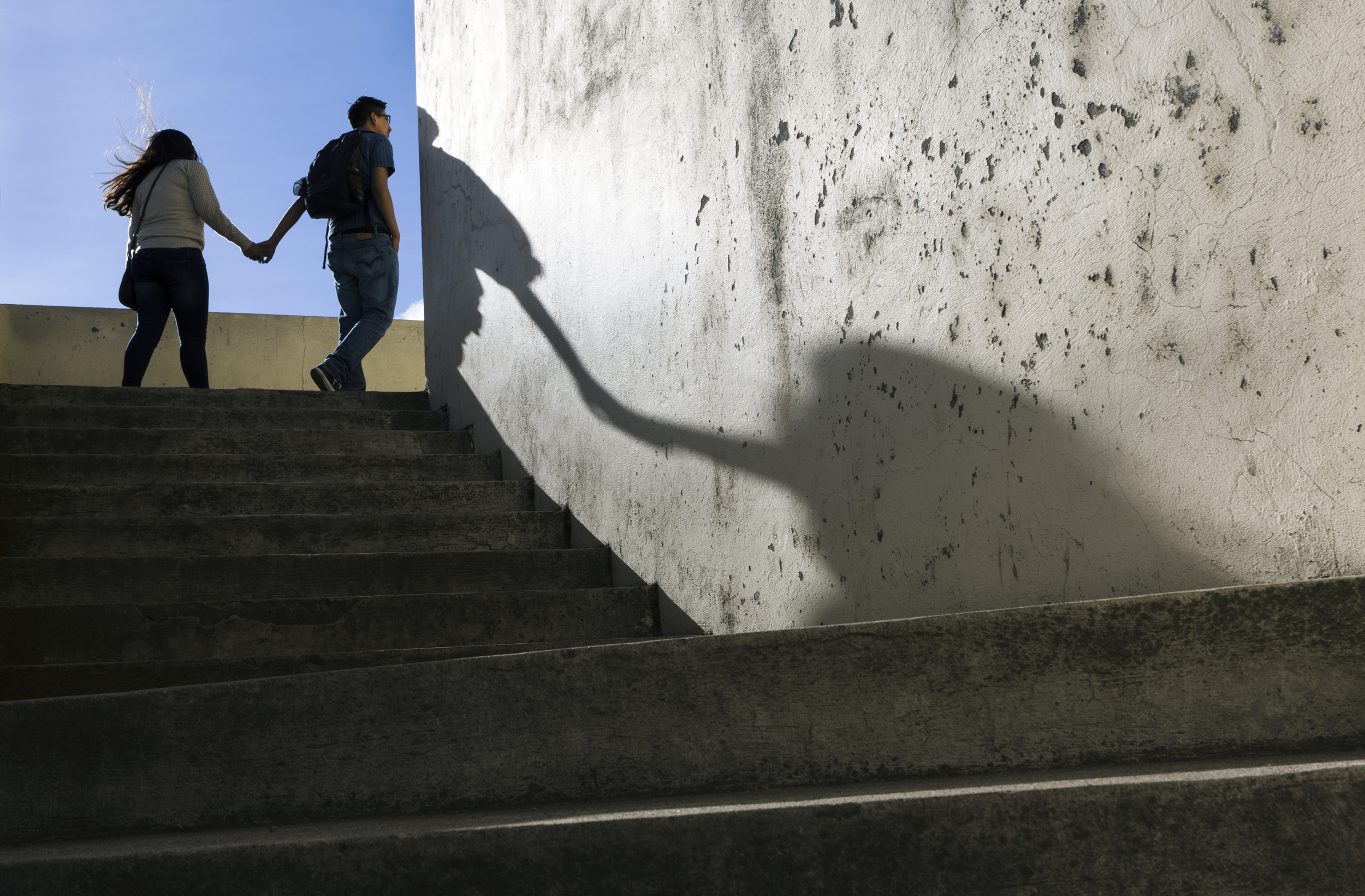 A couple turns the corner at Cruz Loma tramway station, the destination of the Telefériqo aerial tramway, in Quito, Ecuador.